Why You Want More Than The Digital Negatives – Stacey Lanier Photography
I failed.  I preach to my families every day to have your images professionally printed and I help you do just that by designing wall galleries and archival albums to allow you to preserve the memories of these times in your families' lives.  But, for the first 5 years of motherhood, this is one piece of advice I failed to fully follow for myself.  Yes, I have some canvases and framed prints all over my walls and just having them there, walking by them everyday, just makes me happy!  But, I have thousands upon thousands of images from birthdays to holidays to just everydays just sitting on my computer… sort of organized… waiting to be looked at again.  I c an't put all of those images on our walls (my husband may put me in the nuthouse!).
The problem is, though, that there is not just that one image from Reese's birthday… or Reese and Avery's first Christmases… that I want to be able to look back on.  I want to be able to see a full depiction of how the day unfolded.  What did we do?  Which of her friends and family were there?  And Reese and Avery will want to see that, too!
I hear so many clients say, "I just can't choose!  I love them all, so I guess I'll purchase the digital negatives."  I get the desire to do that. I really do.  But, hear me out.  I just spent every free moment over the last month designing an album that covered the last (almost) 5 years since my first daughter was born.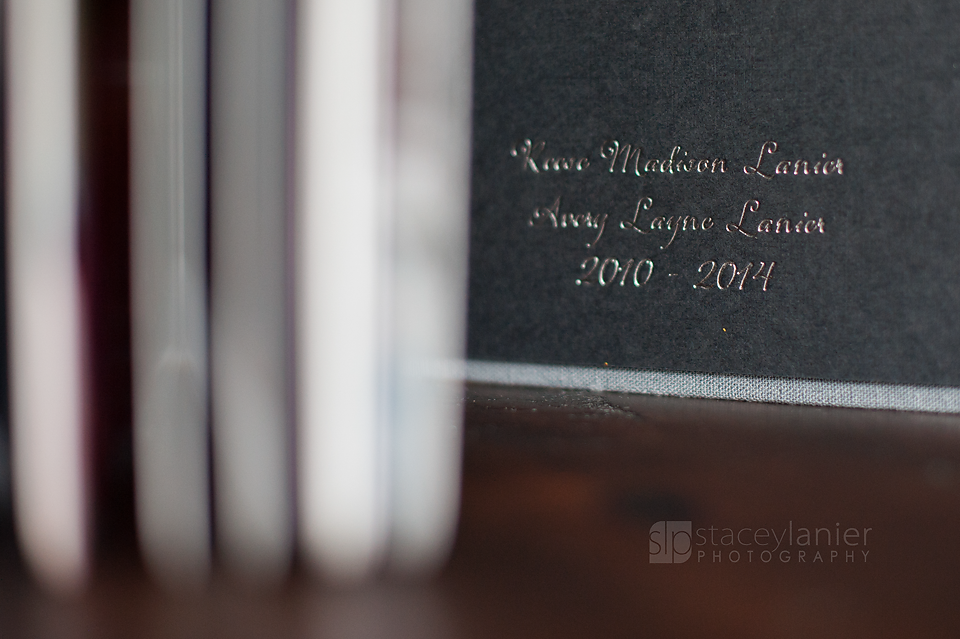 I shed a few tears and laughed a few laughs throughout the process.  I mean, look at those sweet faces!  I can't explain to you the happiness (AND RELIEF) that I have that I now have this album in my living room that I can flip through to quickly bring me back to any point in my family's life over the past five years.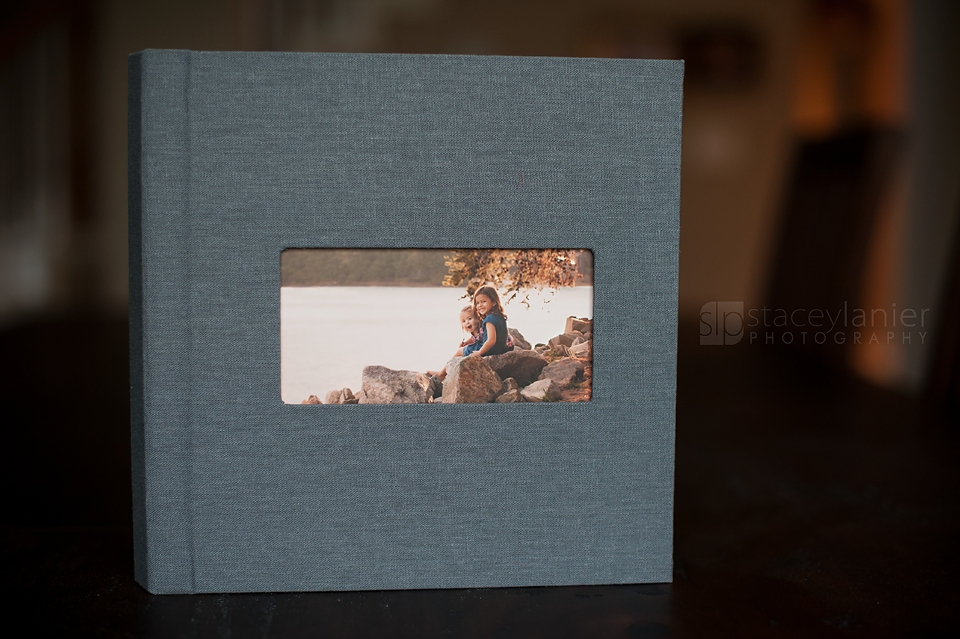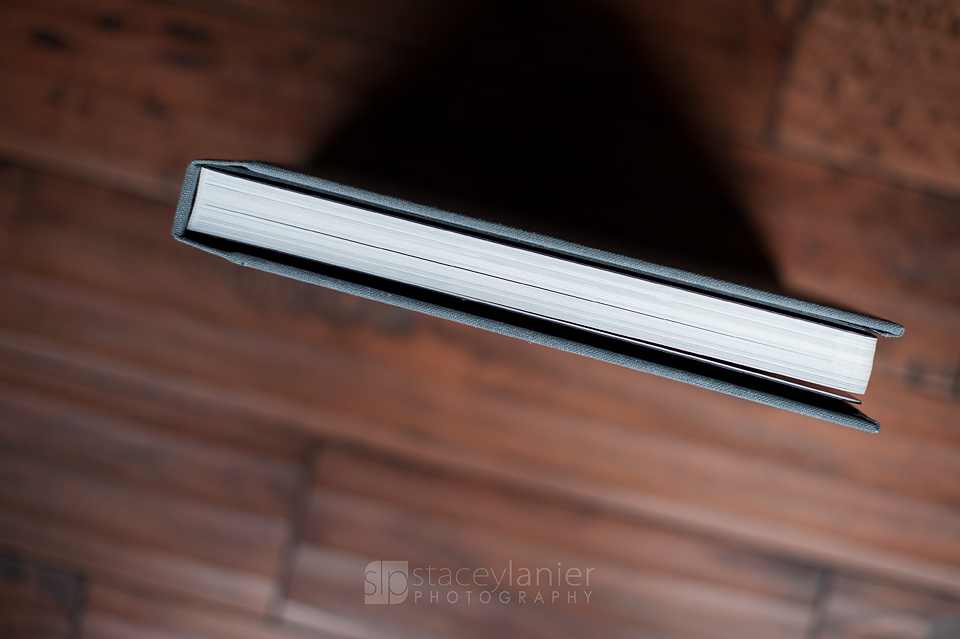 But, let me tell you a few things I learned through this long process.
1) Don't wait 5 years to do it!
I had a few minor heart attacks during the month I spent designing this album.  First, I couldn't find Avery's newborn pictures on my hard drive.  Finally found those by the grace of God!  Then, I realized that I completely missed Reese's 2nd birthday!  I couldn't have an album covering the first 5 years of her life… and miss one of her birthdays!  I had to call an emergency favor in to my dad (also a chronic digital negative hoarder).  He luckily pulled through with some images I could use to fill in the gaps.
So, this process will be an annual activity going forward.  I'm so happy I got it started and I can't wait to build my collection!  When I received this first one, I had the most special moments going through the pages with Reese because I was able to use the pictures to spark stories… like how she used to love to sleep face down in my lap with her forehead nuzzled in the crook of my elbow.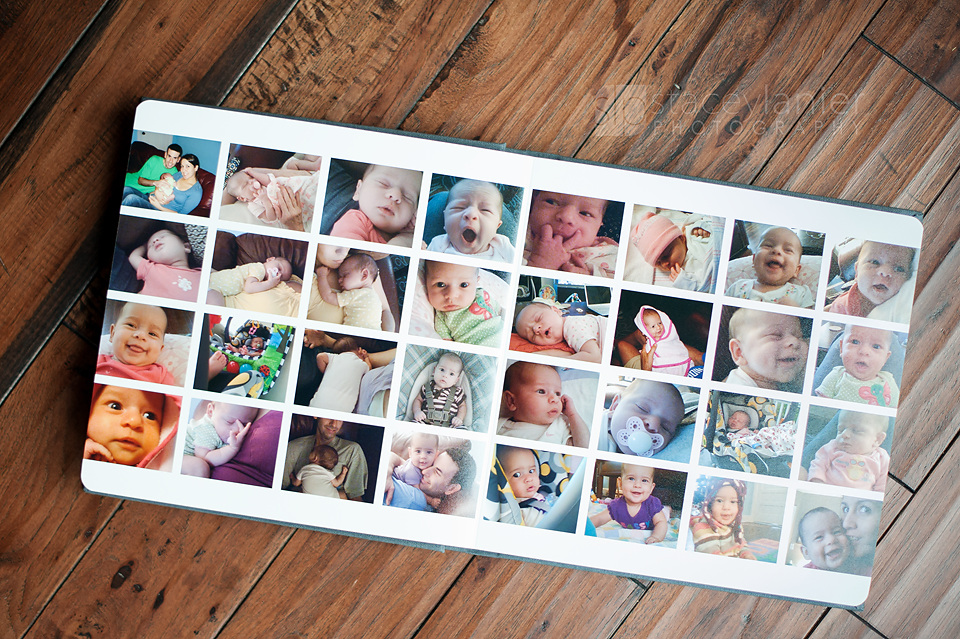 2) You will not have the energy to look through the hundreds of pictures of each event in your life on your computer.
You don't need ALL of those pictures.  You may think you do, and you may feel a little funny deleting any.  But, I encourage you to go through those pictures at each stage of your children's lives and pick out the ones that tell the story of the day.  If you really look through them, you will find you have a lot of images that say the same thing.  Once you accumulate all of these thousands of pictures on your computer over the years, you are not going to have the time or energy to flip through all of them (even if you CAN find them!).  When designing this album, I tried to design two-page spreads around a certain day, trip, or event.  I chose the images from those groups that I felt captured the feelings and stories I wanted to remember and pass along to Reese and Avery as they grow.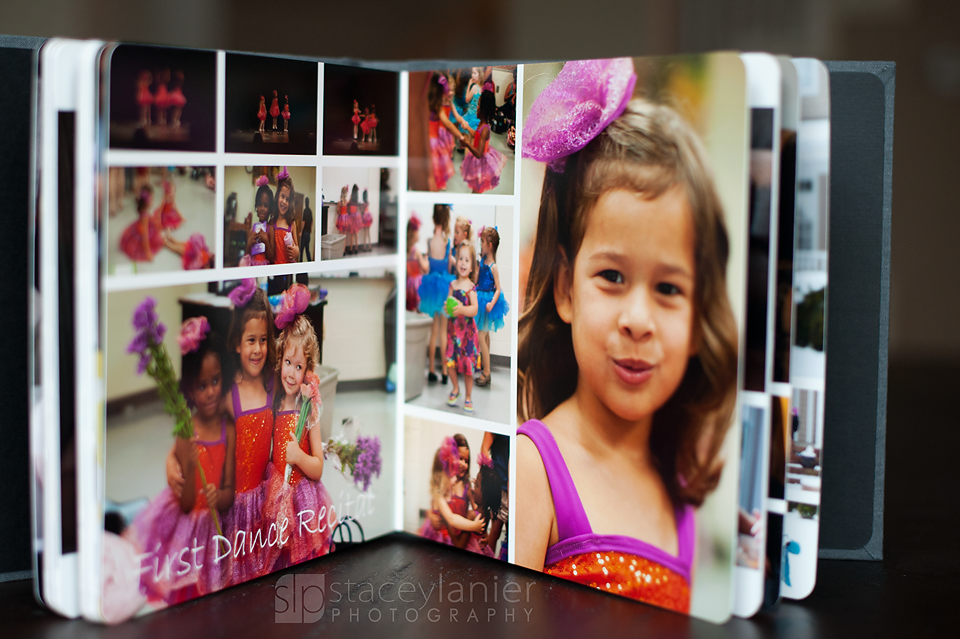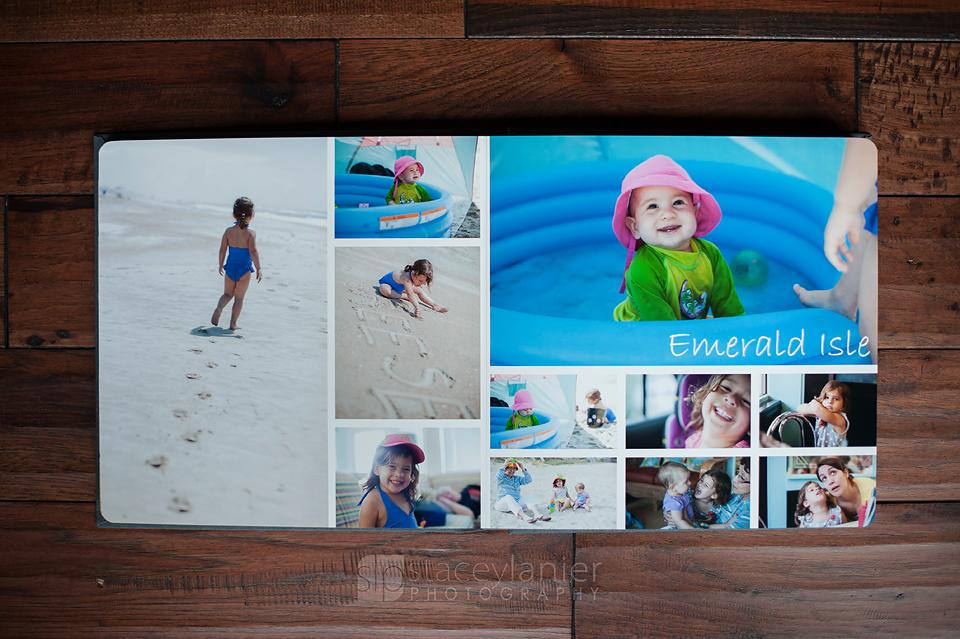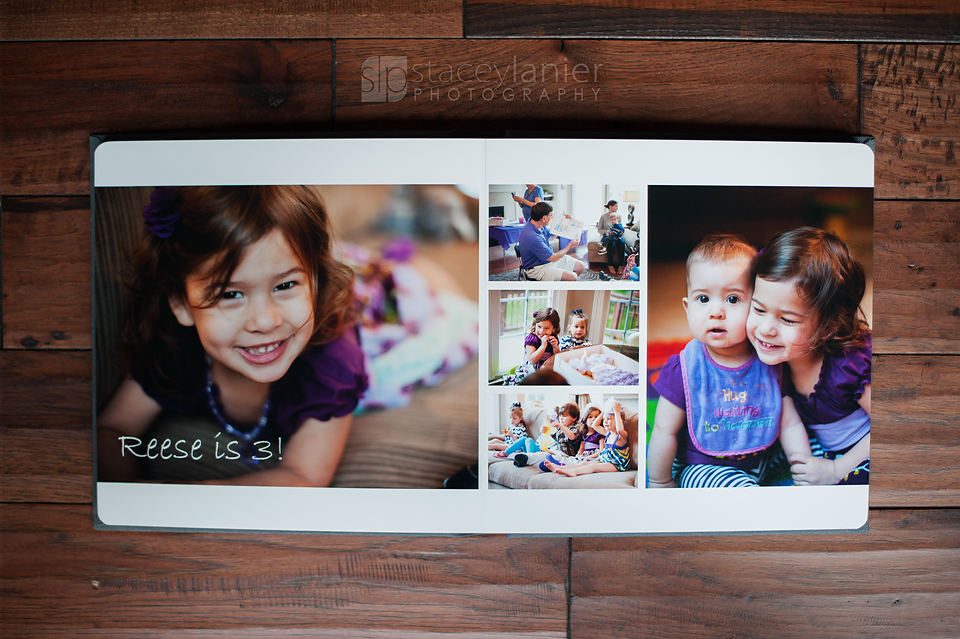 3) Organize your digital negatives as you go.
As I got further into the wonderful and hectic world of motherhood, I got busy… or lazy… or something.  I would quickly upload the images to my computer so that I can view them in all their glory, but I wouldn't file them away in a manner that would easily allow me to find them when I needed them.  This made this album design process even that much more difficult!
You will find your own way.  But for me, I now have a folder representing each year.  Within the 2015 folder, for example, I have a folder for each month.  So, as soon as I upload those images to my computer, I can easily find the images I'm looking for.
4) PRINT YOUR IMAGES!!
Okay, this one I already knew.  I just didn't listen to myself and look where it got me!  It's not just about losing images because you can't find them, or because you accidentally deleted them.  Technology isn't perfect… and it is constantly changing!  Your files could get corrupted (It happens!) or the medium that you are using to store your images could be obsolete sooner than you think.  
But, it's not just about that (although that is extremely important to understand).  I know times have changed and digital is "in".  But, hear me out… call me old-fashioned… but, there is just something special about holding an album in your hands, looking through it with your children as they grow, telling stories… knowing that one day your children will be able to have that same album in their home to look through with their children as they grow, telling them those same stories.  
NEW ADD-ON OPTION FOR SLP SIGNATURE ALBUMS!
I design albums all of the time for my SLP families, documenting their sessions.  This personal project of mine has led me to add a new option for all of you.  If you choose to purchase a Signature Album as a part of your session, I will reserve a couple of pages of that album to include your own images from throughout the year at no additional charge.  If you would like to add more pages to the album to capture some more of those special moments throughout the year in one place, we can talk about that as well (the price per additional page would be added on to the regular cost of SLP's Signature Albums).  Please let me know if you would like additional information and I'd be happy to walk you through your options.
If you are in the Lake Norman or Charlotte area and are interested in learning more about how to book your next family's session with Stacey Lanier Photography, send me a note at stacey@photostacey.com or give me a call at 678-371-6115.  Looking forward to meeting you soon!